The Week That Was
03 Friday Aug 2012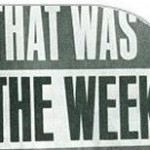 The High Court has dismissed a fresh attempt by the Islamic preacher Abu Qatada to be released on bail before his High Court hearing listed for October. Qatada's legal team had argued that the seven years he has spent in detention pending extradition was the longest in English legal history and his continued detention was no longer justified. SIAC submitted that there was a risk that Qatada would abscond if granted bail, as he has managed to go into hiding for up to 10 months at a time in the past. Hughes LJ, sitting with Silber J, said that the court was "quite satisfied" that Qatada's application for judicial review and a writ of habeas corpus should be dismissed.
Jamaica looks set to secede from the jurisdiction of the Privy Council, and will celebrate its 50th anniversary of independence from the UK next week. Prime Minister Portia Simpson Miller promised to switch Jamaica's highest court of appeal from the Judicial Committee to the Caribbean Court of Justice when she was elected, describing it as time to "end judicial surveillance from London". A JCPC spokesperson told the BBC that the Privy Council would exist as long as Commonwealth jurisdictions wanted to use it, and that they don't lobby for people to stay with the court.

On Tuesday the Tchenguiz brothers won their judicial review of the SFO's decision to issue search warrants against them in the wake of the investigation into the collapse of Kaupthing Bank. The Divisional Court quashed the warrants and held that the SFO had made numerous misrepresentations and was guilty of non-disclosure – it had given evidence on oath to the Central Criminal Court which included a "grave misrepresentation" and provided a portrayal of events which was "inaccurate", "not only wholly inadequate but unfair" and which revealed a "regrettable lack of understanding".
Controversial changes to the cab-rank rule have been approved by the Legal Services Board. Under the new scheme the cab-rank rule will also apply if a solicitor seeks to instruct a barrister under the BSB's new contractual terms or on the individual barrister's own advertised terms, where previously they were not obliged to accept instructions on negotiated contractual terms.
The inquest into the death of Sean Rigg has found that the police used an unsuitable level of force on him before his death in custody. The jury found police restrained Rigg in the prone position for eight minutes while he was being arrested, a length of time that "more than minimally" contributed to his death. The IPCC has begun a fresh inquiry into the police officer who gave evidence to the inquest which was contradicted by CCTV footage.
Tetra Pak billionaire Hans Rausing pleaded guilty to preventing the lawful or decent burial of his late wife's body, and received a suspended sentence with the proviso he receives treatment for his drug addiction problems. Rausing had avoided reporting his wife's death and had kept her body hidden in a squalid room for two months.
A number of courts in London were put on standby by the CPS to fast-track criminal cases connected to the Olympics. This week has already seen several cases dealt with under the scheme, which included a Lithuanian attendee of a basketball match prosecuted for racially aggravated offences including giving a Nazi salute. The majority of the other cases dealt with concern doling out fines to ticket touts.
Rebekah Brooks, former News International CEO, was formally charged with conspiring to intercept communications without lawful authority, which can carry a sentence of up to two years' imprisonment. She has insisted she is innocent and will vigorously defend the allegations. Brooks and five others, including her husband, are listed to appear at Southwark Crown Court on 26 September 2012.
Representatives from the Rolls Building admitted there are no clear plans in place to develop a new IT system for the High Court after a failed £10m project was abandoned in March this year. The eWorking system was designed to allow users to submit files electronically but due to "serious issues with the quality of the core system" was shut down only a few years after it was introduced. A FOI request response put the cost of the project at £9.33m to set up, with a further £343,754 spent to close it down.
The Office of the Public Guardian announced that the process for applying for lasting powers of attorney is to go online. Although this is intended to make the process more efficient and prevent a backlog of applications after the Office struggled to cope with high levels of demand for its services, it has come under criticism for collecting sensitive information which will be protected only by a password and for not considering the capacity of older users to use online services.
The parents of murdered teenager Shafilea Ahmed were both sentenced to life imprisonment with a minimum term of 25 years after being found guilty of their daughter's murder. The prosecution's key witness was one of Shafilea's sisters who described witnessing her sister's murder and the subsequent coercion by her parents which had prevented her from speaking out. Chief prosecutor for the CPS in the north-west, Nazir Afzal, has acknowledged the cultural and familial difficulties in prosecuting honour-based violence and forced marriage but remains committed to eradicating the taboos surrounding these prosecutions.