The Week That Was
04 Friday May 2012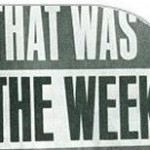 There have been several interesting articles on the US UK extradition treaty published this week. Both Hardwicke Chambers and Halsbury's Law Exchange published posts on the treaty and the issue of jurisdiction when offences for which individuals are extradited take place largely within the UK. The Telegraph reported that no US citizens have been extradited to Britain as a result of crimes said to have been committed in America since the treaty came into force. The Home Office made the disclosure under Freedom of Information laws earlier this month. It said: "From the information available, between January 2004 and 30 March 2012, there have been seven known US citizens extradited from the US to the UK. "Of those seven, none have been identified as crimes which were committed whilst the person was in the US."
It has not been a good week for protestors. A man barred from protesting at the site of an Olympic basketball training facility has been ordered by a court to stay away from all Games venues. Simon Moore was jailed in April after admitting to public order offences over a protest at Leyton Marsh, east London. Westminster Magistrates' Court granted an interim anti-social behaviour order  extending the ban to every 2012 venue and Diamond Jubilee celebrations. The Asbo will last until June when the court will decide whether to extend it. The High Court has lifted an injunction preventing the removal of the last anti-war protest tent near the Houses of Parliament. Judges said that it would be "lifted immediately", leaving Westminster Council free to clear Parliament Square of the tent as soon as it is ready. The injunction had been in place while veteran peace campaigner Maria Gallastegui challenged the legality of new bylaws giving the local authority power to remove tents and sleeping equipment from the road and pavement around the square. The court refused Ms Gallastegui's request that the injunction allowing her tent to remain in the square should be maintained while she asked the appeal court itself to consider her case. Ms Gallastegui has been conducting an authorised 24-hour vigil on the east pavement of Parliament Square since 2006 and obtained her injunction against the council preventing it from enforcing the byelaws.
A teenage boy has admitted religiously harassing a McDonald's employee by repeatedly teasing her for being a practicing Pagan. The 16-year-old consistently provoked the female member of staff over her beliefs in what is understood to be the first case of its kind. Colchester Youth court heard how the teenager, from Lawford, north east Essex, harassed the McDonald's employee between December 24 last year and February 18.  He repeatedly went into the restaurant in High Street, Colchester, to "tease" his victim, leading to the staff member becoming "very upset about it". The Pagan Federation of Great Britain says that those who practice the belief are free to "pursue their own vision of the Divine as a direct and personal experience". It defines Paganism as a "nature-worshiping religion" which incorporates a "rich diversity of traditions". Sitting at the youth court on Wednesday, magistrates handed the teenager a three month referral order for religiously aggravated harassment.
People have a right to lampoon and criticise politicians and public officials under the Human Rights Act, the High Court has ruled. Malcolm Calver, a councillor in a Welsh seaside village, had been censured by a standards watchdog for "bitching" about his colleagues online. He had claimed that minutes of a meeting had "more holes than Swiss cheese", accused one fellow councillor of "disgraceful manipulation of children" and questioned the expertise of another. But the High Court said that although his words were "sarcastic and mocking", he was entitled to complain about the way council meetings were run. Mr Justice Beatson concluded that Mr Calver's right to freedom of expression should trump the earlier ruling by the Adjudication Panel for Wales that he had broken the code of conduct for local government. The judge said it was important to remember "the traditions of robust debate, which may include some degree of lampooning of those who place themselves in public office".
The newly-appointed solicitor commissioner to the Judicial Appointments Commission (JAC) has expressed scepticism about targets and quotas for diversity as well as the 'tipping point' method of favouring under-represented groups. Alexandra Marks, a judge since 2002, said in an interview that targets 'tend to become de facto quotas' and the JAC should select only the most meritorious candidates. As for the so-called 'tipping point', where if two individuals are equally qualified the minority candidate is picked, she said: 'This is superficially attractive, but how do you decide between a woman and a black person, for example? Which protected characteristic carries the greatest weight?' Marks, a former partner at magic circle firm Linklaters, also criticised the 'short-termist' attitudes of law firms for not supporting partners and senior solicitors in seeking judicial roles.
England's most prolific offender has almost 600 convictions to his name, official figures have disclosed. A further eight career criminals have been convicted more than 300 times, while dozens more have been in court 100 or more times. The Ministry of Justice data also show that some offenders have been found guilty of several of the most serious crimes, with three people convicted of three or more rapes and 29 people convicted of three or more firearms offences. However those with the greatest number of convictions are often homeless alcoholics or drug addicts who are repeatedly caught shoplifting or behaving badly in public and return to their old habits soon after being handed community punishments or short jail sentences.
An east London resident wants to take legal action after his apartment complex was earmarked for the use of surface-to-air missiles during the Olympics. Brian Whelan is challenging the management company of Bow Quarter in Bow after residents were told a missile system could be put on a water tower. An MoD spokesman said there were legal statutes in place which mean installations of this type can be made in the interests of national security. The water tower at Bow Quarter in Fairfield Road has been identified as the "only suitable site in the area" for the high-velocity missile system, according to leaflets delivered to the estate's 700 residents on Saturday. The top of the tower is flat and offers a view of the sky above the Olympic Park. Brian Whelan suggested that an aerial position for missiles should have been built into the Olympic Park scheme, rather than using residential property.