The Week That Was
13 Friday Jan 2012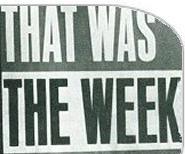 The legal aid bill received a significant battering this week, receiving considerable criticism during it passage through the House of Lords. A report from Kings College London also suggested that the savings made by reducing the availability of legal aid for civil cases will be significantly less than half of that predicted by the government. The report claims that many of the savings will be notional because withdrawing legal aid will have substantial cost implications for other government departments. "Total knock-on costs across the three areas of law could be £139m per annum," the report says. "At this level of knock-on cost, the annual net saving to the public purse would be £100m, or 42% of the net saving predicted in the government's impact assessment for these areas of law. In clinical negligence the costs may outweigh the savings."
The High Court has ruled that Justice Secretary Ken Clarke was wrong to stop the BBC filming a terrorism suspect held for seven years without trial. The court said there was public interest in interviewing Babar Ahmad, due to the case's exceptional nature. The 37-year-old south London man has been held in prison pending extradition since 2004, believed to be a record for an unconvicted British citizen. He is awaiting a final decision on his case by the European Court of Human Rights.
This week marked the ten year anniversary of Guantanamo Bay prison. Despite President Obama's pledges to close the prison, 171 inmates remain. The anniversary was marked by protests across America. You can read Vanity Fair's excellent oral history of the prison here.
Debate over the future independence of Scotland continues. As has been discussed before on this blog, it is debatable whether or not it is within the legislative competence of the Scottish Parliament to organise a referendum concerning the dissolution of the United Kingdom. In an interesting article in The Guardian, Owen Bowcott states that the constitutional role of the UK's supreme court means any legal challenge to a Scottish referendum on independence would be brought directly before judges in Westminster. Such a sensitive question is likely to be heard by a large panel of justices, either seven or nine. Of the court's 12 justices, two are traditionally Scottish lawyers with experience of the legal system north of the border: Lord Hope is deputy president of the Supreme Court and Lord Reed has yet to take up his seat. Both, it is expected, would participate in any hearing.
One of Britain's most senior appeal court judges has been publicly reprimanded for receiving a driving ban and failing to inform judicial authorities that he was facing traffic offences. Lord Justice Thorpe, 73, who is also head of international family justice, was caught going through red lights on the Victoria Embankment in central London by a police camera. He was banned from driving for eight weeks after totting up 12 penalty points over the course of the
And finally, in the US Chief Justice John G. Roberts Jr. has assured the public that members of the Supreme Court are not "exempt" from the ethics rules for federal judges, including the requirement to step aside from a case if there are reasonable doubts about their impartiality. But each justice gets to decide on his or her fitness to rule on a case, he said Saturday, and their decisions are subject to no further review. The chief justice said the justices as a group have not and should not review a decision by one of their colleagues on whether to drop out of case. Such a policy "would create an undesirable situation in which the court could affect the outcome of a case by selecting who among its members may participate," he wrote.
Without citing the specifics, the chief justice addressed a controversy that has swirled around the high court in the run-up to the constitutional challenge to President Obama's healthcare law. Some House Democrats and liberal activists have insisted that Justice Clarence Thomas should step aside, or recuse, from the case because his wife, Virginia, led a tea party group calling for the "repeal of Obamacare." At the same time, some Republicans and conservative activists have insisted that Justice Elena Kagan should step aside because she was Obama's solicitor general when the healthcare bill was signed into law in March 2010. Kagan and Thomas have given no hint they will withdraw from the healthcare case.