Case Preview: R v Maxwell
18 Sunday Jul 2010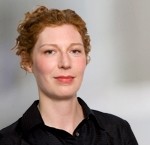 On 19 and 20 July 2010, the Supreme Court will hear an appeal in the criminal case of R v Maxwell. The case concerns the Court of Appeal's power to order a retrial. In 1988 the Appellant and another man were convicted of murdering an 85 year-old man in a robbery at his home, and were sentenced to life imprisonment. They appealed unsuccessfully to the Court of Appeal in 1999, on grounds which did not relate to police misconduct. Following the intervention of the Criminal Cases Review Commission, the case was referred back to the Court of Appeal (Hooper LJ, Cooke and Swift JJ), which quashed their convictions in December 2009.
Following the successful appeal, the Appellant's co-defendant was discharged, but the Court of Appeal ordered that the Appellant should face a retrial.  He is appealing this decision to the Supreme Court. Due to the potential retrial, Hooper LJ placed reporting restrictions on the hearing, preventing publication of the arguments advanced before the Court.  There was a report of the appeal decision in the Yorkshire Evening Post which gives some of the background.  The Court's judgment has not been made public either, but the Supreme Court case summary indicates that the issue in the appeal is 'Whether the Court of Appeal can order a retrial having quashed a conviction on the grounds of serious executive or prosecutorial misconduct, and if so, in what circumstances.' The summary indicates that
'An investigation by the Criminal Cases Review Commission into the West Yorkshire police investigation revealed serious police and prosecutorial misbehaviour, and the case was referred to the Court of Appeal in November 2008. The Respondent accepted at that stage that the convictions were unsafe, and that had the Court of Appeal been aware in 1999 of the benefits promised by police officers to the key witness the convictions would have been quashed then and a retrial would not have been ordered. The Appellant would have been released in 1999.'
It is not clear why the Court of Appeal considered that a retrial is appropriate in 2010, if the prosecution accepted that it would not have been appropriate in 1999. In any event, it will be interesting to see how the Supreme Court approaches the question of whether a person should be placed at risk of conviction a second time, when their first conviction was procured by misconduct on the part of the police and prosecution. There are strong public interest arguments in favour of denying the state a second chance to prosecute in such circumstances, however serious the offence.