The Week That Was
26 Saturday Feb 2011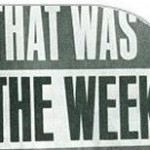 Lord Judge, the Lord Chief Justice, has warned the government that cuts in legal aid will lead to a massive increase in litigants in person, that will slow the court process down and result in backlogs. Judges have said that removing funding would lead to an "inevitable" decline in the quality of justice in courts in England and Wales, and may well cost more money in the long term. The full response of the judiciary to the legal aid reform proposals can be found here.
The Scottish Justice Secretary, Kenny MacAskill, has accused the UK Supreme Court of undermining the Scottish High Court due to its decisions in a number of criminal cases. Mr. MacAskill was speaking in a parliamentary debate on the impact of the Cadder case. Peter Cadder successfully argued evidence gained by police whilst a suspect didn't have access to a lawyer breached human rights. The ruling, on October 26 last year, overturned a decision by seven senior Scottish judges and has led to a number of cases being dropped in the Scottish courts. MacAskill said that "the UK Supreme Court has taken on a much greater role in criminal matters than was anticipated at the time of devolution".
Julian Assange, the Wikileaks Founder, is to be extradited to Sweden to face allegations of rape and sexual assault. Assange reacted to the decision, handed down at Belmarsh Magistrate's Court, with an attack on the European Arrest Warrant System, saying it had run 'amok'.
City Litigators have questioned Ken Clarke's proposals to reform the European Court of Human Rights. Freshfields Bruckhaus Deringer partner Paul Lomas said '"The ECHR is overloaded so there is a backlog of cases and some of the judgments have expanded the scope of the rights, perhaps sometimes devaluing the currency, which is very dangerous. But just how Clarke could bring about change – fundamental change – is unclear. It will be a very slow process."
Stop and searches under section 44 of the 2000 Terrorism Act have dropped 98% since the government adopted a ruling by the European Court of Human Rights. Before July 2010, officers could stop and search anyone in a designated area without having to show reasonable suspicion. The ECHR ruled the powers unlawful because they lacked sufficient safeguards to protect civil liberties. Since July the powers have been limited to only allow the police to search vehicles, and officers must have grounds for suspecting they are being used in connection with terrorism.