The Week That Was
28 Friday Sep 2012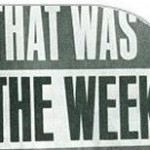 Abu Hamza's extradition to the US to stand trial on terrorism charges was halted after his legal team applied to the High Court for a last minute appeal. The grounds for the appeal are unclear but a trial date has been fixed. Earlier in the week the BBC apologised to the Queen after one of its journalists revealed the monarch had lobbied ministers over what she perceived as lenient treatment of Hamza. This revelation came a week after the Information Tribunal held that her son's lobbying activities should be disclosed, and has led to accusations of the royal family "meddling in the political process".
The Legal Services Board proposed that the best way to protect consumers in probate matters is to restrict will writing to regulated legal professionals. The Board will recommend to the Lord Chancellor that it should become a reserved activity in order to limit unscrupulous or poor-quality advice that can result in lasting and serious damage if an estate is administered incorrectly.

On Tuesday Mr Justice Vos disclosed that one of his relatives is among the 175 new phone hacking victims bringing civil damages claims against News Group Newspapers. This is not expected to influence his role of presiding over the cases unless his relative was chosen as a lead case.
On Wednesday disgraced peers Lord Taylor of Warwick and Lord Hanningfield were ordered by Mr Justice Saunders to pay back the money they had falsely claimed in expenses and the benefit that resulted under the Proceeds of Crime Act 2002. Both were convicted of false accounting charges in 2011 and served prison sentences.
Keir Starmer, the DPP, announced plans to reform the guidance issued to prosecutors when deciding to charge in cases involving driving offences. The amended guidance indicates that it may not necessarily be in the public interest to prosecute in cases where the suspect has lost a loved one as the result of a fatal collision where they were the driver. Starmer said:
"Where someone has killed a loved one as a result of their driving, the decision over whether to prosecute can be extremely challenging; for example where a parent's careless or dangerous driving has led to the loss of their own child, which will inevitably bring with it enormous grief and terrible bereavement. The amended guidance advises prosecutors that a prosecution may not be in the public interest in such cases."
"This circumstance must, of course, be balanced against the need to ensure the safety of other road users – and if there is evidence to suggest that an individual presents a continuing danger to other road users then the proper course may well be to prosecute on public interest grounds once there is sufficient evidence to do so."
There is a public consultation on the amendments – responses are invited before 8 November 2012. The proposed guidance also advises discretion when dealing with offences committed by members of the emergency services while responding to 999 calls – stating that in cases of genuine emergency a prosecution is very likely to be inappropriate unless the evidence indicates a high degree of culpability. Current guidance advises that it is merely "unlikely" to be in the public interest to prosecute in these situations. Earlier in the year a police officer was prosecuted for dangerous driving for an accident that occurred during the pursuit of a stolen van. Although the PC was cleared, subsequently officers were reported to be wary of facing prosecution for responding to emergency calls.
Today saw the first custodial sentence given for squatting since the recent criminalisation of squatting in residential buildings. The defendant pleaded guilty and was sentenced to 12 weeks' imprisonment by Westminster Magistrates' Court.
Finally, police decided to ban "inappropriate clothing" from Newquay in a bid to reduce anti-social behaviour in the area, which is a popular destination for stag parties. Tourists have had skimpy costumes seized by police, including "mankinis" and novelty items that were deemed offensive.