The Week That Was
10 Friday Feb 2012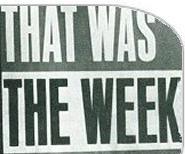 Radical Islamist cleric Abu Qatada has been released on "very restrictive" bail conditions after more than six years in Long Lartin prison. Mitting J ruled that in the light of the recent Strasbourg ruling that Qatada could not be returned to Jordan, his detention could not continue. The decision caused considerable controversy; the Home Office criticised the decision but attorney general, Dominic Grieve said courts could not allow people to be held in indefinite detention without trial.
Councils nationwide will have to review their practice of holding prayers during formal meetings following a court victory by the National Secular Society. Mr Justice Ouseley ruled that Bideford council in Devon had no statutory powers to hold prayers during council meetings. The communities secretary, Eric Pickles, has said that the judgment was "surprising and disappointing".  Mr Justice Ouseley ruled the while prayers were not lawful under section 111 of the Local Government Act 1972 prayers could be said as long as councillors were not formally summoned to attend.
Two devout Christian guesthouse owners have failed in their attempt to overturn a £3,600 fine imposed on them for refusing to allow a gay couple to occupy a double room. Delivering judgment, Lady Justice Rafferty said: "Whilst the appellants' beliefs about sexual practice may not find the acceptance that once they did, nevertheless a democratic society must ensure that their espousal and expression remain open to those who hold them.
Joshua Rozenberg offered an intriguing glimpse of how judges are trained after he was allowed to attend a training day at the Judicial College, which trains all levels of the judiciary. Judges are advised on how to assess the credibility of witnesses and how to handle challenges such as "an aggressive QC questioning a dyslexic defendant to a claimant who is unwilling to remove her niqab while giving evidence – and the judge receives feedback on how well he or she copes."
The debate continues over the relationship between the solicitor and barrister professions. In an article for The Guardian, solicitor Julian Young argued that "Barristers should stop insulting solicitor advocates and take steps to merge the two professions . . . barristers face real and ever-increasing competition from solicitor advocates. And solicitor advocates will increase in numbers, experience and confidence. So, is this duplication of time, effort and money in training really necessary?"
Two senior judges have retired to consider whether a Twitter message threatening to blow up a snowbound Doncaster airport was a joke or a menace to society. Paul Chambers, a 28-year-old trainee accountant was preparing to fly to Northern Ireland when snow closed Robin Hood airport and he tweeted to his 690 followers: "Crap! Robin Hood airport is closed. You've got a week and a bit to get your shit together otherwise I'm blowing the airport sky high!!" He was charged and convicted of causing a menace under the Communications Act 2003. During the appeal, counsel for Paul Chambers argued that only "a halfwit" would treat the tweet as a real threat.
Harry Redknapp has been cleared of tax evasion. Jurors accepted Redknapp's denials that he avoided tax on any payments over £189,000 found in a Monaco account. The verdicts mark a disastrous end of an exhaustive inquiry into football corruption by the tax authorities and City of London Police.
The House of Lords passed an amendment to the Protection of Freedoms Bill last week that would prevent "faceless" officials from gaining entry to people's homes without a warrant or the home owner's permission. The only exemption would be police, fire and ambulance crew, and trading standards officers. An estimated 20,000 officials – mainly working for councils across the country – have the right to enter homes without a warrant. A Home Office spokesman said: "These amendments are unworkable in practice and potentially put the public at risk. We will seek to overturn these amendments when the Bill returns to the Commons."
The Ministry of Justice is encouraging more cases to be diverted into telephone mediation in order to speed up small claims cases and avoid going to court. All small claims will automatically be referred to a telephone-based service, although mediation will not be mandatory and unsettled cases may eventually proceed to trial. The changes have been opposed by mender of legal profession including judges. The ministry noted that: "Six out of the seven judicial responses were firmly against the proposals, with most of their comments focusing on the use of telephone hearings.