The Week That Was
18 Sunday Dec 2011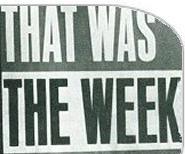 Earlier this week the Lord Chief Justice published guidance on the use of Twitter in court. It allows media representatives and "legal commentators" to make live, text-based communications from court without making an application to do so. Members of the public will have to ask first, and permission to tweet can be withdrawn by the court at any time. In a press conference Lord Judge gave reasons for the distinction between the public and media, namely that journalists are more likely to posses an understanding of the rules of contempt.
In judicial appointment news Michael Egan QC will now be known as Master Egan QC after being appointed as a coroner.
The High Court appeal hearing of Shrien Dewani, which finished on Friday, will now be considered by Sir John Thomas and Mr Justice Ouseley. The verdict will be given in the new year.
The European Court of Human Rights has ruled in Al-Khawaja and Tahery v UK that a conviction based on statements from witnesses who could not be cross-examined in court does not as such violate the applicant's right to a fair trial under ECHR, art 6. This ruling that the use of hearsay evidence is not an automatic breach of art 6 has avoided a possible crisis of authority between Strasbourg and the UKSC. This follows Lord Irvine's criticism earlier in the week of the "Ullah principle" developed by Lord Bingham which set out the interpretation that domestic courts should follow relevant European Court of Human Rights jurisprudence.
On Friday it was announced that the Supreme Court has granted permission for Julian Assange to appeal against his extradition to Sweden. The hearing will be in front of a panel of seven and has been fixed for the 1st and 2nd of February 2012.