The Week That Was
14 Monday Nov 2011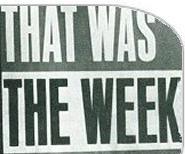 There have been a number of important decisions this week regarding the closure of health and local authority services. Two severely disabled adults have won a landmark high court battle over cost-cutting by their local authority when a judge ruled that Isle of Wight council's plans to reduce its adult social care budget are unlawful. The judge ruled that the council had failed to comply with its own internal guidance on its new policy for assessing eligibility for adult social care. On Wednesday, another judge struck down a decision by Sefton council, on Merseyside. The judge ruled that the council had acted illegally when it froze care home fees for the second year running and ordered the authority to carry out further consultation. Local authorities across the country had hoped to save money by cutting or freezing the rates paid to privately run care homes to house frail residents. Senior council representatives said that 120 authorities, representing 80 per cent of councils in England, would be forced to review their budget decisions. The reorganisation of children's heart surgery in England has been thrown into doubt following a ruling that the planned closure of a unit at the Royal Brompton hospital in south-west London was unlawful. The difficulties in closing any medical service have been thrown into stark relief by the successful battle against closure by the Brompton's doctors, staff, patients and their families.
Criminal barristers will take 'direct action' – including withdrawing their services – if the government presses ahead with its plans for price-competitive tendering, the chair of the Criminal Bar Association has warned. Max Hill QC said that the proposal to introduce best value tendering for the provision of publicly funded services will spell the 'end of the bar' and that it would mark an end to a quality service and the notion of equality of arms.  He said barristers are prepared to 'act on principle, to safeguard the public interest which is served by an independent bar of specialist advocates'. Meanwhile, the Civil Justice Council has warned that cuts in legal aid will result in courts and tribunals "struggling to manage their caseloads" and deny justice to the most vulnerable in society. The rapid growth in the numbers who will have to represent themselves in cases will cause severe delays and leave many ignorant about how to bring or defend legal proceedings. Such "litigants in person" could soon become the rule rather than the exception as the Ministry of Justice aims to save £350m annually from the legal aid budget.
A group of MPs are calling for intelligence documents showing how British officials were involved in the secret rendition of UK residents to Guantánamo Bay and other jails to be disclosed under the Freedom of Information Act. Lawyers for the FO argue that the documents relate to issues of national security and therefore are completely exempt from the Act. Jonathan Sinclair, head of the FO's intelligence policy department, said he could only discuss in secret session the question of whether Bellinger was solicited by Britain to object to CIA information from being disclosed in an English court hearing of the Mohamad case.
MPs could be punished for indiscretions in their private lives if their actions embarrass Parliament, under a new code of conduct.  A new code – which has to be approved by MPs – gives powers to the House of Commons' Standards and Privileges committee to act against MPs who damage "the reputation and integrity" of the Commons. Penalties range from a forced apology, to a temporary ban from the Commons without pay and even expulsion from Parliament.
The publisher of the News of the World has been told by a French court that it must pay Max Mosley almost £20,000 after being found guilty of breaching the ex-Formula One chief's privacy. The 17th Chamber ordered News Group Newspapers to pay €10,000 (£8,500) to the French state, €7,000 (£6,000) to Mr Mosley and a further €15,000 (£12,800) in legal costs because 1,500 copies of the newspaper were sold in France.  Media lawyers warned that the verdict could pave the way for those claiming their privacy has been breached to sue newspapers abroad.
Finally, the energy drink Lucozade has lost a bizarre legal attempt to prove it is a "functional food" rather than a "beverage", in a ruling which means it will still be eligible for VAT. GlaxoSmithKline (GSK) had argued that the nutritional qualities of its Lucozade Sport product – sold in both liquid and powder form – meant that it should be classified as part of the wide range of food and drink that is zero-rated for VAT. GSK, which markets Lucozade Sport as "body fuel", described it as a "functional food" and claimed that the features of refreshment, rehydration and the sense of pleasure of drinking it were incidental to its nutritional properties.