The Week That Was
23 Sunday Oct 2011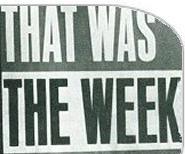 Judicial selection panels are "bending over backwards" to appoint women and members of ethnic minorities to the bench but selections must ultimately be on merit, Lord Phillips, president of the supreme court, said on last week. The lord chief justice, Lord Judge, appearing alongside Phillips before the House of Lords constitution committee said that guaranteeing there would be a certain number of women judges would be an undesirable solution to the problem. "Most of the female judges take the view that it would be completely unacceptable to have a quota system," he said.
The Lawyer reports that the supreme court is being put under severe strain by a surge in disputed matters that are taking more than two years to pass from the appellate court to the Supreme Court. One senior clerk at a top London set said there were no problems with the ­efficiency of the court, but that it was backed up with cases involving several counsel acting for litigants who are reluctant to settle.
Relief for solicitors everywhere as Mr. Justice Tugendhat has dismissed a £1m defamation claim launched against Law Society chief executive Des Hudson by Solicitors from Hell owner Rick Kordowksi, branding the bid "an abuse of the court process". The judge said Kordowski's complaint of spoken slander against Hudson could not be allowed because he had not made a complaint against Professor Flood of the University of Westminster, who had repeated the alleged slander on his blog.
There are growing concerns over the use of secret evidence and closed courts after the Cabinet Office released its Justice and Security Green Paper, addressing the question of to what extent the state must reveal secret information in court proceedings. The paper was in response in several recent civil cases in which the Supreme Court rejected the government's attempts to suppress evidence in civil cases, accusing it of undermining fundamental common law rights. To prevent further intelligence evidence being disclosed in court, the government subsequently paid compensation to the former Guantánamo detainees. Under the new proposals intelligence gathered by MI5 and MI6, even if obtained by torture, will never be disclosed in court proceedings and more inquests would be heard in private.
Both Mr. Justice Vos and Lord Neuberger have called for 'an electronic revolution' in the courts. In separate speeches, Master of the Rolls Lord Neuberger and Mr Justice Vos both underlined the need for the courts to move away from a paper-based system to improve access to justice and as a means of promoting the UK's legal services. "It's practically inconceivable that the current paper-based system will continue," said Neuberger MR. "The sheer speed and growth of technology over the past quarter century, over the past decade, even over the past 12 months, speaks for itself. We should therefore be looking to reformulate our rules of court and court processes in order to fit with this world."
Library campaigners have failed in the case challenging Brent Council's decision to close 6 of its 12 libraries on the basis of inadequate consultation and a duty to provide libarary services to children. In the view of Mr. Justice Ouseley the consultation process was extensive. Further, he noted that the availability of resources was relevant to what constitutes a comprehensive and efficient service; the library service and s 7 duty were not exempt from resource issues. However, The Court of Appeal has now granted permission to appeal and it is understood that this will be an expedited hearing.
The Cabinet Office minister Oliver Letwin has been cleared of allegations that he could have committed a security breach after being photographed dumping work-related documents in bins in a park close to Downing Street. After an investigation by the cabinet secretary, Sir Gus O'Donnell it was concluded that no sensitive material had been among the documents thrown away. However, in a separate investigation Sir Gus found that Liam Fox's contacts with his self-styled adviser Adam Werritty constituted a clear breach of the Ministerial Code of Conduct. In his report on the former defence secretary, Sir Gus said that Dr Fox should have declared details of his relationship with Mr Werritty to his permanent secretary at the Ministry of Defence.
The Court of Appeal has supported the tough sentences handed down by judges to rioters who took part in the violence over the summer. Lord Chief Justice Lord Judge said: "There can be very few decent members of our community who are unaware of and were not horrified by the rioting which took place all over the country between August 6 and August 11, 2011. "For them, these were deeply disturbing times. The level of lawlessness was utterly shocking and wholly inexcusable." On the issue of "sentencing principles", Lord Judge said: "It is very simple. Those who deliberately participate in disturbances of this magnitude, causing injury and damage and fear to even the most stout-hearted of citizens, and who individually commit further crimes during the course of the riots, are committing aggravated crimes. "They must be punished accordingly, and the sentences should be designed to deter others from similar criminal activity."
Finally, a newly appointed judge in Yorkshire has caused controversy by banning the use of 'love' as a form of address in court. In a recent case Judge Foster reprimanded a 42-year-old man when a legal adviser asked him to confirm his name and he replied "Yes, love". He said it was disrespectful to use the term in a court of law and exemplified the erosion of common decency in Britain. However, groups which promote the region's dialect have accused the judge of discriminating against Yorkshire people and warned that such rules risked killing off traditional language.