The Week That Was
05 Friday Aug 2011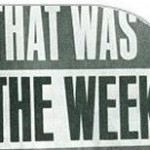 The government has revealed the first e-petitions, which allow the public to prompt parliamentary debates if they get enough support. Matters of potential national import include legalising cannabis (2,102 votes), restoring capital punishment (6,000 votes), opposing capital punishment (10,992 votes), don't listen to idiots signing e-petitions (158 votes), no state funeral for Thatcher (40 votes) and a national underground system for the UK (24 votes). Sir George Young, the House of Commons leader, has made it clear that MPs cannot ignore the petitions and will be required to hold a debate if a petition receives 100,000 votes. He said that MPs could not afford to complacent and should give a 'megaphone' to people's concerns.
The UK Bill of Rights Commission has launched a public consultation on whether the UK needs a Bill of Rights. The commission is calling for responses by the 5 November 2011. The UK human rights blog has an excellent post on the consultation, suggesting that 'whether the Commission finds anything useful to do, aside from making politically motivated gestures remains to be seen … but hopefully the public consultation will prompt some thoughtful responses which will be listened to'. Meanwhile, it has not been a good week for the government's enquiry into allegations of torture by the security and intelligence agencies as human rights groups and lawyers accused the government of reneging on promises that the inquiry would be open and independent, and announced that they would be boycotting it. The boycott was sparked by the publication of the inquiry's protocols which ruled that the government would have the final say over whether the material uncovered during proceedings could be made public.
The newspaper industry – already feeling battered and bruised in the wake of the phone hacking scandal – faced more problems this week as a number of newspapers have been forced to pay out damages for publishing inaccurate stories. Eight national newspapers have made public apologies to Christopher Jefferies for the libellous allegations made against him following the murder of Joanna Yeates. The titles have also agreed to pay him substantial libel damages. Saudi Arabia's interior minister has accepted undisclosed damages over an article in The Independent newspaper accusing him of ordering police to shoot and kill unarmed protesters. In further bad news for newspaper moguls everywhere, pie attacker Johnnie Marbles has had his sentence reduced from six to four weeks.
Finally, the Law Gazette reports that at least a third of law centres will close if government plans to cut legal aid funding go ahead this autumn. The warning came after the UK's largest not-for-profit social welfare law firm, Law for All, went into administration, weeks after the Immigration Advisory Service also collapsed. Lawyers' groups have come together in response in an informal coalition to lobby the government over its legal aid and civil costs reforms, which they claim will 'threaten the entire legal advice network', while other commentators warn that legal aid cuts will bring more DIY cases into courts.