Profiles: Lord Mance
08 Thursday Apr 2010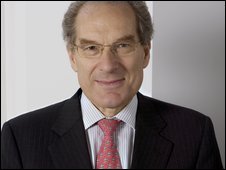 Sir Jonathan Hugh Mance, Baron of Frognal in the London Borough of Camden, became a Lord of Appeal in Ordinary in 2005.
Lord Mance was schooled at Charterhouse and read law at University College, Oxford.  After his studies he spent some time working in a Hamburg law firm before being called to the Bar (Middle Temple) in 1965.  Lord Mance sat as a Recorder until 1993 and subsequently as a High Court Judge (Queen's Bench Division) until 1999.  He was a Lord Justice of Appeal from 1999 to 2005.
His career's early European focus was not something which would be lost; Lord Mance has held many positions with an international influence.  These include representing the United Kingdom on the Council of Europe's Consultative Council of European Judges, and chairing the International Law Association and the Lord Chancellor's Advisory Committee on Private International Law.  He is also a member of the seven person panel set up under the Treaty on the Functioning of the European Union to give an opinion on candidates' suitability to perform the duties of Judge and Advocate-General of the European Court of Justice and General Court.
Lord Mance has also worked on enforcing laws and protecting human rights in the troubled Great Lakes region of Africa.  In 2008 he led an international delegation reporting on the problems of impunity in relation to violence against women in the Congo.
Away from the bench Lord Mance is said to have a dedicated interest in languages and music. He is also a keen tennis enthusiast, being a member of both the Cumberland Lawn Tennis Club and the Bar Lawn Tennis Society.
Lord Mance is married to Dame Mary Arden and they have three children. Dame Arden is currently a Lord Justice of Appeal, and they are the first (and only) married couple ever to serve concurrently on the Court of Appeal.  It remains to be seen whether we will one day see married Justices of the Supreme Court!