Lady Hale appointed the next President of the Supreme Court
21 Friday Jul 2017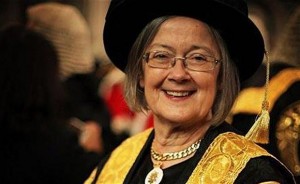 On 2 October 2017, Baroness Hale of Richmond will succeed Lord Neuberger of Abbotsbury as President of the UK Supreme Court.
Upon being appointed as President of the Supreme Court, Lady Hale said:
"It is a great honour and a challenge to be appointed to succeed Lord Neuberger. I look forward to building upon his pioneering achievements, including developing closer links with each part of the United Kingdom, for example by sitting outside London, and improving the ways in which we communicate our work to the public. Recent high-profile cases mean that more people than ever before have heard of the Supreme Court, and we hope that this will help to create a broader understanding of how the judiciary serves society"
Lady Hale has been Deputy President of the Supreme Court since June 2013. This followed becoming the United Kingdom's first female Lord of Appeal in Ordinary in January 2004 (before the establishment of the Supreme Court in 2009) after five years sitting in the Court of Appeal and five years as a High Court judge. Lady Hale was the first woman in the Supreme Court and, at the time of her appointment, the Court's only family law specialist.
Lady Hale is a regular and passionate speaker about issues such as feminism, equality and human rights. She has also been instrumental in facilitating legislative reforms whilst acting as a Judge: amongst others, she played a major role in the introduction of the Family Law Act 1996 and the Mental Health Act 2005.
Further details of Lady Hale's career can be found in our blog profile from August 2010.
Lady Justice Black, Lord Justice Lloyd Jones and Lord Justice Briggs will all join the Supreme Court as Justices on 2 October 2017, alongside Lady Hale's appointment as President. Lady Justice Black will be the second woman in the Supreme Court. On this, Lady Hale said:
"While I of course look forward to working alongside all my colleagues, it is a particular pleasure for me to be taking up the post at the same time as we welcome only the second ever woman to sit on the UK's top appeal court"