Case Preview: R (Kiarie) v SSHD; R (Byndloss) v SSHD Part One
03 Wednesday May 2017
After a raft of cases on the "foreign criminal" theme – such as Nouazli [2016] UKSC 16, Johnson [2016] UKSC 56, Makhlouf [2016] UKSC 59 and Hesham Ali [2016] UKSC 60 – were decided last year, Kiarie and Byndloss (Appellants) v SSHD (Respondent) are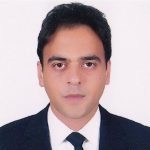 yet more appeals involving the controversial subject of deportation to have reached the Supreme Court. The big difference is that these conjoined appeals arising out of the "deport first, appeal later" regime are probably just the first in a long series of cases that will require the justices to interpret the testing mechanics of the Immigration Act 2014. Lady Hale and Lords Wilson, Carnwath, Hodge and Toulson recently heard these appeals and reserved judgment on the issue whether section 94B of the Nationality, Immigration and Asylum Act 2002 complies with the procedural and substantive protections under ECHR, article 8. Kiaire and Byndloss both had indefinite leave to remain in the UK but received imprisonment of two and three years respectively because of their unconnected convictions for serious drug offences. Consequently, the Home Office decided to deport Kiaire to Kenya and Byndloss to Jamaica. Kiaire spent most of his life in the UK with his parents whereas Byndloss has a British spouse and has at least seven children by different partners.
It was mandatory under the UK Borders Act 2007, s 32(5) for a deportation order to be made in both cases unless an exception in s 33 applied. Kiaire was not initially informed that consideration was being provided to s 94B. The provision entered into force on 28 July 2014 and the Court of Appeal was "appalled by the complexity" of the way it interacted with the appellate process. Byndloss was notified that his human rights claim had been certified under s 94B with the result that his appeal could only be heard once he had left the UK. The decision-makers involved rejected the possibility that they faced a real risk of serious irreversible harm if removed from the UK while the outcome of any appeal was pending. Both appellants instituted judicial review proceedings against the decisions to certify their claims. BID and Byndloss's children are intervening in these proceedings.
The Court of Appeal
Richards, Elias and McCombe LJ held that in most criminal deportation cases an out-of-country appeal would meet the procedural requirements of art 8. Richards LJ said that a s 94B certification decision raised a "distinct question" and was amenable to judicial review.
Statute requires the decision-maker to form an independent view on whether removal pending an appeal would breach the appellant's human rights. To achieve that in art 8 cases relevant findings of fact need to be made and a proportionality exercise must be conducted in relation to those facts. Richards LJ held that such findings of fact are open to review on normal Wednesbury principles, applied with the appropriate contextual anxious scrutiny, but that Lord Carlile [2014] UKSC 60 required the reviewing court to make its own assessment of proportionality while giving appropriate weight to any balancing exercise carried out by the decision-maker.
The executive has a discretion whether to certify or not when the condition in s 94B(2) and the criterion in s 94B(3) are met. The statutory condition in s 94B(2) is that there can be no certification unless removal pending appeal would not be unlawful under the Human Rights Act 1998, s 6. The alternative ground for certification in s 94B(3) stipulating a test of "a real risk of serious irreversible harm" does not displace the statutory condition in s 94B(2). Richards LJ held that even if the decision-maker is satisfied that removal pending determination of an appeal would not produce a real risk of serious irreversible harm, that finding alone does not justify certification because:
… That ground does not, however, displace the statutory condition in subsection (2), nor does it constitute a surrogate for that condition.
Please see Part Two here.
This post was originally published here.