Case Preview: R (B) v Secretary of State for the Home Department Part One
28 Tuesday Nov 2017
The respondent "B" entered the UK illegally in 1993. He is probably from Algeria. But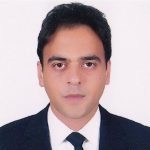 since he refuses to identify himself his real nationality is unknown. Earlier this month, the Supreme Court heard the SSHD's appeal on the issue whether, once there is no longer a lawful basis for the detention of an individual pending deportation, there is still a power to grant bail and impose bail conditions in respect of that individual under the Immigration Act 1971. Notably, in 1998, B was arrested on suspicion of terrorism and involvement with the GIA. Subsequently, SIAC determined that he had links with procuring equipment sent to Islamists in Chechnya. Between 2002 and 2005 he was detained, latterly in Broadmoor, under the Anti-Terrorism, Crime and Security Act 2001. In August 2005, he was notified of the SSHD's intention to deport him. Arguing that his return to Algeria would result in violations of ECHR, art 3, he appealed and in April 2006 he was granted bail conditional upon finding suitable accommodation; but none was found and he stayed in Broadmoor. Overall B remained either in prison or on conditional bail, including special bail conditions to allow his admission to hospital, until 2014. The appeal was heard but SIAC adjourned proceedings as part heard upon discovering that B gave a false name in his notice of appeal. In January 2007, directions were given pursuant to the SIAC (Procedure) Rules 2003 for B to reveal his identity, including his full name.
He refused to comply but consented to provide a DNA sample. In July 2007, SIAC made a fresh order (containing a penal notice) requiring B to provide the information. In 2008, B was held to be a threat to national security. SIAC judged that B's conduct was an abuse of process and that he had intentionally caused a deadlock in the progression of his appeal. Upon the SSHD's application, SIAC ordered B's committal to prison for four months as a consequence of him "deliberately and contumeliously" disobeying the July 2007 order in contempt of court. Upon release from prison in April 2013, he was admitted to the Highgate Centre for Mental Health. Applying the Hardial Singh [1984] 1 WLR 704 principles, SIAC held in February 2014 that B could no longer be lawfully be detained because there was no reasonable prospect of removing him to Algeria and the ordinary legal basis for justifying his detention had fallen away. In April 2014, B's bail conditions were further relaxed. The SSHD applied to strike out the appeal against the notice of decision to deport B.
SIAC struck out the appeal because of B's continuing non-compliance with the July 2007 order. Arguing that there was no legal basis for granting bail once the legal basis for detention fell away, B challenged the April 2014 decision to impose bail conditions as SIAC's February 2014 decision rendered his detention unlawful and there was no jurisdiction to grant bail or impose bail conditions. However, Irwin J dismissed B's judicial review claim.
The Court of Appeal
Argument was heard on the bail appeal and the strike out appeal. Lord Dyson MR, Richards and Black LJJ held that SIAC had no power to impose bail conditions on B because his detention was unlawful. Despite B's uncooperative attitude and stubbornness, they also held that it was a material omission that SIAC failed to address his contention that revealing his true identity might put his family at risk. The court dismissed other grounds related to the CFR, art 47 and the proportionality of striking out the appeal.
(i) The Bail Appeal
It was common ground that that no reasonable prospect of removing B existed. It was not possible to detain him lawfully as no further authority existed for his detention under Sch 3, para 2(2) of the 1971 Act. Applying Hardial Singh and Lumba [2011] UKSC 12, doing so would exceed the implied limits on the exercise of administrative power to detain for immigration purposes. Statute clearly and deliberately distinguished someone detained under Sch 3, para 2 (who could be released on bail) from someone liable to detention under Sch 2, para 21 (who could be temporarily admitted).
SIAC construed Khadir [2005] UKHL 39 to hold that the power to detain continues to exist because there are no prospects of return to Algeria. Accordingly, the power to grant bail also continues to exist and can be exercised. Because it is not "about detention at all," Dyson MR rejected attempts to twist Khadir, which concerned temporary admission, in the Government's favour. The distinction in Khadir, between the existence and the exercise of the power to detain, was relevant to the power to grant temporary admission to someone "liable to detention". Nothing warranted imposing that distinction on the different question of whether a power to grant bail exists in respect of someone who may not lawfully be detained when bail is sought.
Please see Part Two here.
This article was originally posted here.