Case Comment: Rhuppiah v Secretary of State for the Home Department [2018] UKSC 58 Part Two
30 Friday Nov 2018
In Agyarko [2017] UKSC 11, Lord Reed examined Jeunesse and judged that the persistence of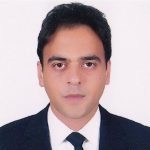 family life would be precarious if created when an applicant was in the UK unlawfully or was "entitled to remain in the UK only temporarily". Since Part 5A of the 2002 Act provides a structured approach to the application of art 8 and aims to produce in all cases a Convention compliant end result, Lord Wilson held that:
It is obvious that Parliament has imported the word "precarious" in section 117B(5) from the jurisprudence of the ECtHR to which I have referred. But in the subsection it has applied the word to circumstances different from those to which the ECtHR has applied it. In particular Parliament has deliberately applied the subsection to consideration only of an applicant's private life, rather than also of his family life which has been the predominant focus in the ECtHR of the consideration identified in the Mitchell case.
He identified that the difference in focus has required Parliament to make the adjustment that rather than inquiring into whether the persistence of family life was precarious, the inquiry under s 117B(5) is whether the applicant's immigration status was precarious. Notably, since migrants are the core focus of statute they should be aware of the effect of their own immigration status.
In AM (Section 117B) Malawi [2015] UKUT 260 (IAC) precariousness was held to be distinct from unlawful presence. The concept was applicable to persons who are lawfully present and have a genuine expectation of settlement but require a further grant of leave. This bright-line reasoning had been encouraged in Deelah (Section 117B – Ambit) [2015] UKUT 515 (IAC) and Lord Wilson judged that the approach in AM was symmetrical with the ruling in Jeunesse and the views of the Supreme Court in Agyarko. All this led Lord Wilson to hold:
The answer to the primary question posed by the present appeal is therefore that everyone who, not being a UK citizen, is present in the UK and who has leave to reside here other than to do so indefinitely has a precarious immigration status for the purposes of section 117B(5).
FTTJ Blundell had decided the point correctly at first instance and it was clear that Ms Rhuppiah's immigration status would remain precarious until 2028 when she will finally be able to secure ILR. The private life she developed was precarious because it had been established predominantly at a time when she possessed limited leave to remain in the UK as a student.
(ii) Statutory Distinction
Another helpful feature of the Upper Tribunal's decision in the AM case was its conclusion that the concept of a precarious immigration status under s 117B(5) does not include the situation of a person present in the UK unlawfully because this is expressly captured by s 117B(4).
A clear distinction had been drawn by Parliament between unlawful presence, on the one hand, and a precarious immigration status on the other hand. There was no possible overlap between these two provisions and Lord Wilson "hoped that decision-makers will no longer need to wrestle with degrees of precariousness."
(iii) Flexibility and s 117A(2)(a)
Court or tribunals must, under the terms of s 117A(2)(a), have regard to the considerations in s 117B. However, the provisions of s 117B do not put decision-makers in a strait-jacket which constrains them to determine art 8 claims inconsistently with art 8 itself. Therefore, Lord Wilson found that a small degree of flexibility was built into the concept of "little weight" which meant that applicants who relied on their private life under art 8 could occasionally succeed in their claims. From that angle, his Lordship applauded the analysis of Sales LJ by finding "it impossible to improve on how, in inevitably general terms" he approached the germane issue of generalised normative guidance in s 117A(2)(a) which in his words "may be overridden in an exceptional case by particularly strong features of the private life in question."
(iv) Financial Independence and s 117B(3)
Characterising Ms Rhuppiah's case as "a good example of the sometimes flimsy distinction between employment and third party support", Lord Wilson took the view that "financial independence" in s 117B(3) means an absence of financial dependence upon the state. Ms Rhuppiah was financially independent and despite being conspicuously clear on the precariousness point, FTTJ Blundell erred in holding that she was not financially independent within the meaning of s 117B(3). The ruling in MM (Lebanon) [2017] UKSC 10 weighed significantly in the balance because in those proceedings the Supreme Court held that a blanket exclusion of reliance on promises of credible third party support might result in a violation of art 8 and corresponding changes were made to the Immigration Rules.
Comment
In AM it was suggested that even a grant of ILR might render an immigrant's status precarious if deception was used in obtaining the grant or if its holder had commenced on a course of criminal conduct which would justify its withdrawal. Such a proposition is partially supported by the ECtHR's decision in the Butt case but Lord Wilson considered that the facts of the present case did not enable the Supreme Court to embark upon examining these possibilities.
A key point to take away from this judgment is that Ms Rhuppiah only relied on her private life with Ms Charles whereas it was possible for her to raise the family life limb of art 8 for which "there are no hard and fast rules" under tribunal case law. Even so, she would be still confronted with ruling in Agyarko whereby the persistence of family life would be precarious because it was created when she was "entitled to remain in the UK only temporarily".
Not only does this robust judgment cogently dissect the subtleties surrounding the paradigm of precariousness, in particular Lord Wilson's clear preference for a bright-line interpretation of precariousness lays to rest the theory that those on a lawful route to settlement enjoy a secure immigration status. Yet, given that the scheme of s 117B(5) targets only private life by turning the Strasbourg jurisprudence on its head, it is equally clear that family life developed on limited leave to remain is not rendered precarious automatically. In the final analysis, it is important to remember that despite the court's preference for a bright-line rule the judgment is very clear that some applicants who rely on their private life under art 8 could occasionally succeed in their claims.
This article was originally posted here.
Please see Part One here.