Case Comment: Rhuppiah v Secretary of State for the Home Department [2018] UKSC 58 Part One
30 Friday Nov 2018
Art 8 and Private Life: Supreme Court Confirms Bright-line Interpretation of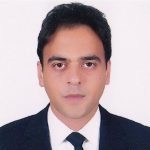 'Precarious' in s 117B(5) of NIAA 2002
In interpreting the meaning of "precarious" in the Nationality, Immigration and Asylum Act 2002 (as amended), s 117B(5), whereby little weight should be given to a private life established by a person at a time when their immigration status is precarious, the Supreme Court has held that anyone present in the UK who is not a British citizen and who has time-limited leave short of indefinite leave to remain has a precarious immigration status. Lord Wilson disagreed with Sales LJ that some migrants holding limited leave to remain could have an immigration status which was not precarious. Moreover, the Justices also unanimously held that the expression "financially independent" in s 117B(3) means an absence of financial dependence upon the state. The Tanzanian appellant, Ms Rhuppiah, arrived in the UK in 1997 and renewed her student visa a dozen times. She befriended one Ms Charles, a fellow student who suffered from ulcerative colitis. They lived together since 2001 and Ms Charles provided Ms Rhuppiah accommodation in exchange for her care without which Ms Charles would face formidable difficulties and seek state care. When her leave expired in November 2009, Ms Rhuppiah was twice refused ILR because of intermittent periods of overstaying and because of using the wrong form and random changes to the Immigration Rules. The decision-maker also refused her claim outside the rules under the ECHR, art 8.
Subsequently, FTTJ Blundell dismissed Ms Rhuppiah's appeal since her private life in the UK had been established at a time when her immigration status had been precarious. He also determined that she was not financially independent as she depended on support from her father and from Ms Charles, who was a skilled systems engineer for the Ministry of Defence. FTTJ Blundell observed that her first ILR application failed owing to the ineptitude of her college. Moreover, her second ILR application was hampered because she used the incorrect form and enclosed the wrong fee and by the time she corrected her mistake the 14-year rule in para 276B(i)(b) she sought to rely upon was deleted on 9 July 2012. FTTJ Blundell accepted that she rightly felt cheated by events. But applying Patel [2013] UKSC 72 he held that a "near miss" was irrelevant and was as good as a mile. Further appeals to the Upper Tribunal and the Court of Appeal failed but Ms Rhuppiah was granted 30 months leave to remain in February 2018 on the basis of para 276ADE(1)(iii) because she had lived continuously in the UK for at least 20 years. This rendered her appeal academic but the Supreme Court heard her case because of the public importance of definitively interpreting the word "precarious" in s 117B(5).
The Supreme Court
Lords Wilson, Carnwath, Hughes, Lloyd-Jones and Lady Black allowed the appeal. Giving the sole judgment, Lord Wilson thought that Ms Rhuppiah's friendship with Ms Charles, who depended on her for care, was a "striking feature" of her private life in the UK. Indeed, Ms Rhuppiah's sudden departure from the UK would impact adversely on Ms Charles's health and severely disrupt her life given that she suffers from nausea, an inability to eat, anaemia, fatigue, joint pain and reduced mobility and depends heavily both physically and emotionally on her friend. Nevertheless, rather than allowing uncertainty to prevail over varying degrees of precariousness in light of potential paths to settlement, Lord Wilson favoured the application of a bright-line approach and held that a person's immigration status in the UK can be precarious even when he or she is lawfully present here.
(i) Meaning of Precarious
In the context of art 8 and removal, Lord Wilson traced the first use of the word "precarious" to Mitchell v UK [1998] ECHR 120 where the ECtHR said that precariousness was an "important" but "not decisive" consideration and where family life had been developed with clear knowledge of one spouse's precarious immigration status then only in the "most exceptional circumstances" could the removal of the foreign spouse breach art 8.
The expansion of the doctrine meant that alleged family life without marriage came to be captured by it and as shown by Rodrigues da Silva, Hoogkamer v Netherlands (2007) 44 EHRR 34 the question became whether family life was created at a time when it was known that a mother's immigration status was such that the persistence of family life with her minor Dutch daughter within the host state would from the outset be precarious. Only after applying the exceptional circumstances test did the court find a breach of art 8.
In Useinov v Netherlands [2006] ECHR 1213 the asylum-seeking applicant was allowed to live in the Netherlands while his case was pending for more than five years and the ECtHR found that it was not possible to equate his situation with a lawful stay where the authorities grant an alien permission to settle in their country. It was held that his stay was "precarious for most of it, and illegal for the remainder" and no exceptional circumstances existed. Contextually, Useinov was different because focus fell on the precariousness of the applicant's stay and not whether the persistence of family life was known to be precarious. Nnyanzi v UK (2008) 47 EHRR 18 confirmed the distinction that permission to "settle", as opposed to permission to stay pending determination of applications, erases the bright-line between a precarious and a secure immigration status. Butt v Norway [2012] ECHR 1905 confirmed the earlier approach and in Jeunesse v Netherlands (2015) 60 EHRR 17 the Grand Chamber authoritatively dealt with the issue further by holding that "settled migrants" were special because the subsequent withdrawal of settlement rights (owing to criminal activities) will constitute an interference with the respect for private and/or family life.
This article was originally posted here.
Please see Part Two here.