The Week That Was
08 Friday Feb 2013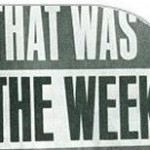 The Commons Justice Committee released a report that was highly critical of Applied Language Solutions, the company that the Ministry of Justice outsourced court interpreter services to last January. The third damning investigation into the procurement and performance of the outsourcing, it highlighted poor quality standards and the fact that there is a widespread boycott of the company by qualified interpreters. In the first quarter of ALS's operation, 13% of their assignments attracted complaints.  
Tony Bennett (no relation) was back in front of the High Court facing contempt of court charges. Bennett had agreed to stop publishing allegations that the parents of Madeleine McCann were involved in her disappearance, but is accused of breaking that undertaking 26 times. The court heard that Bennett had written letters to senior government figures and police officials running the UK police review into the case, and then published them online.
It was announced that hospital trusts with abnormally high death rates are to be investigated following the Mid-Staffordshire NHS Foundation Trust scandal, where it was found that basic clinical failings had led to the unnecessary deaths of up to 1,200 patients. The inquiry into the Mid Staffs trust made several recommendations, including: a new register for healthcare support workers which would "strike off" poorly performing staff, the introduction of an obligation for health professionals to be candid with patients and their families, compassion training and criminal prosecutions for non-compliance with fundamental standards.
The Divisional Court upheld the DPP's judicial review claim that a magistrates' court should not have dismissed a case where the prosecutor had not appeared on time, without making any inquiry as to when they could be expected to arrive. The prosecutor had gone to the wrong court and appeared five minutes after the bench had dismissed the criminal damage case against the defendant. Although it was held to be understandable that the magistrates' court was irritated and would seek to sanction the CPS for its inefficiency, it was not appropriate to dismiss the case against the defendant, who was alleged to have thrown building materials at his neighbours' car. Under CPR 37.11(2) the magistrates had a duty to make enquiries before dismissing the case.