The Week That Was
23 Friday Nov 2012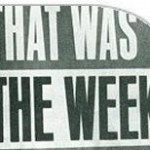 In David Oakes & Ors v R [2012] EWCA Crim 2435, a case brought by prisoners serving life sentences with high minimum terms, it was held that whole life sentences do not necessarily contravene ECHR, art 3. The Lord Chief Justice stated:
"The whole life order, the product of primary legislation, is reserved for the few exceptionally serious offences in which, after reflecting on all the features of aggravation and mitigation, the judge is satisfied that the element of just punishment and retribution requires the imposition of a whole life order. If that conclusion is justified, the whole life order is appropriate: but only then. It is not a mandatory or automatic or minimum sentence."
The ECtHR will shortly hear a similar challenge to whole life tariffs. The deadline for the UK to comply with a European ruling that the current blanket ban on prisoners voting is unlawful is looming. In a statement to the Commons, Chris Grayling outlined a bill which would see MPs able to vote three ways: to give the vote to those who have been in prison for four years or less, six months or less, or to keep a blanket ban in place.
DEFRA's proposed regime for licensing circus animals was criticised at a meeting between ministers and circus representatives this week. Plans to license all lions, tigers and elephants were criticised for imposing "unreasonable" costs, and that intended rules on not tethering or chaining animals were not "possible or safe". In other circus news Bobby Roberts of Bobby Roberts Super Circus was found guilty today of causing unnecessary suffering to Anne, a 58-year old elephant. He was also convicted of failing to prevent an employee from repeatedly beating her. Anne is now living in Longleat Safari Park.
At the Confederation of British Industry's annual conference Boris Johnson encouraged overseas oligarchs to issue defamation claims in the UK, contrary to the Government's official position of discouraging libel tourism. He also claimed the London legal system would be delighted to host more high-profile divorce battles:
"I have no shame whatever in saying to the injured spouses of the world's billionaires: 'If you want to take him to the cleaners, darling, take him to the cleaners in London!' Because London cleaners will be grateful for your business."
Lord McAlpine reached a settlement of £125,000 with ITV in relation to an episode of This Morning on the recent child abuse scandal, which resulted in the Conservative peer being wrongly identified on the internet as a child abuser. McAlpine was previously given £185,000 in libel damages by the BBC after Newsnight "set the pot" of rumours about the peer. Ofcom is investigating the incident, and legal action is currently being taken against other parties involved – including newspapers and high-profile Twitter users.