The Week That Was
16 Friday Nov 2012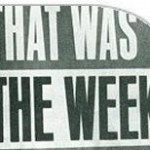 Following the Newsnight allegations that implicated Lord McAlpine in the North Wales child abuse scandal, the BBC has reached an £185,000 settlement with the former Conservative Party Treasurer which is expected to be announced in court in the upcoming week. The 2 November broadcast gave rise to a storm of Twitter speculation and defamatory remarks on the scandal identifying Lord McAlpine and a number of other individuals and has sparked a fierce debate on the effectiveness of the existing laws against libellous and offensive material online.
The Black Solicitors Network published its 2012 rankings of firms according to the representation of ethnic minorities in the workplace with US firms coming out on top of the diversity league table. Lord Sumption presented his own take on judicial diversity at this year's Law Reform Committee lecture at the Inner Temple Hall yesterday evening. The speech cited interesting statistics such as, just 16% of High Court judges are women and 4.5% are from ethnic minorities before noting that, "with one exception, the Supreme Court consists entirely of white males."
As Lady J Arden examined the role of proportionality in the jurisprudence of the European Convention on Human Rights and its growing relevance in our modern day legal system compared to that of the long-established Wednesbury principle in a speech at the Annual Address of the United Kingdom Association for European Law, outgoing president of the ECHR Sir Nicolas Bratza defended the Court from recent negative criticism from the likes of Jack Straw and lauded the Court's achievements at a dinner given in his honour by the Human Rights Lawyers' Association this week.
A good piece of news for human rights elsewhere in the commonwealth; Jamaica is on its way to abolish flogging and whipping. The slavery-era law, which was last used as a means of punishing prisoners in 1997, has prevented the Jamaican government from ratifying the UN convention against torture.
The alma mater of some of the Blog Editorial Team – King's College London – has entered the record books with the largest ever scholarship in the UK and Europe for undergraduate and PhD Law students as part of a £40m transformation project for the Law School.
The Supreme Court, which is of course the former Middlesex Hall, hosted an annual Remembrance Service last Saturday for the Middlesex Regiment who served during the Korean War. A memorial plaque presented at the 60 year anniversary of the conflict was received by Lord Kerr for safe keeping at the Court.