The Week That Was
19 Friday Oct 2012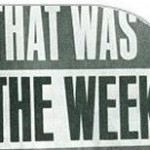 Families of two military personnel killed in the Iraq war won permission to bring negligence actions against the Ministry of Defence for failing to provide proper equipment for its troops. The MoD had argued that these claims and also claims of breach of soldiers' human rights should not be allowed due to "combat immunity", but it was held that the government have a duty of care to troops, including on the battlefield.

A gay couple refused a double bed at a B&B were awarded damages by Slough County Court. It was held that the owner's refusal to let them share a room for what she maintained were religious reasons meant she had "treated them less favourably than she would treat unmarried heterosexual couples in the same circumstances", which was against the Equality Act (Sexual Orientation) Regulations 2007, reg 20. One of the claimants stated that he was not trying to fight anyone's beliefs:
"Running a B&B is not a religion. If you are running a B&B you have to abide by the law."
The ruling apparently angered BNP leader Nick Griffin, who posted messages on Twitter asking for the address of the couple who had brought the complaint. Police said they would investigate complaints made about the tweets.
The man who disrupted this year's University Boat Race was jailed for six months for causing a public nuisance. Trenton Oldfield admitted swimming in the way of the rowers in the annual race between Oxford and Cambridge universities, and stated it was a protest against public spending cuts and the elitist nature of the race.
The Bar Council published new "terms of engagement" for barristers. The new contractual terms and applicable Code of Conduct changes will be introduced on 31 January 2013.  Changes include the abolition of the present Terms of Work and the Withdrawal of Credit List, and amendment of the Code of Conduct so that the Cab Rank Rule applies to instructions offered on the basis of these new Contractual Terms or the barrister's own published terms of engagement.