The Week That Was
10 Friday Aug 2012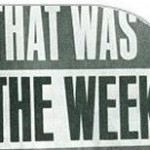 Barrister and former Mayoral aide Simon Walsh was acquitted of all charges of possessing "extreme pornography" (contrary to the Criminal Justice and Immigration Act 2008, s 63) by a jury at Kingston Crown court. The jury deliberated for less than 90 minutes before unanimously clearing Walsh of possessing pornographic images portraying acts "which result in, or is likely to result, in serious injury to a person's anus, breasts or genitals". The images under question were of consensual acts taken from a personal email account on his home computer.

The accusations had led to his dismissal from City Hall and the London Fire Authority, and exclusion from his chambers.  This prosecution has given rise to claims that the CPS is out of touch with a society that does not support legislating into the private lives of adults.
The High Court dismissed an application for judicial review of the "sector-based work academy" scheme contained in the Jobseeker's Allowance (Employment, Skills and Enterprise Scheme) Regulations 2011. A challenge was brought on the grounds it contravened ECHR, art 4 by requiring jobseekers to perform unpaid employment but this was dismissed by Foskett J, who said that
"characterising such a scheme as involving or being analogous to 'slavery' or 'forced labour' seems to me to be a long way from contemporary thinking".
However, it was accepted that a letter sent by the DWP to a benefit claimant did not conform to its own rules on providing clear information, creating the possibility that jobseekers who have had their benefits stopped for failing to comply with the unpaid work scheme would be entitled to a rebate.
Criticisms have been levelled at the company that has exclusive rights to supply interpreters to courts in England and Wales. Applied Language Solutions made a very poor start in February, failing to even supply a court interpreter in 19% of the cases for which their services had been engaged. The quality of the interpretation itself has attracted complaints, and the company has been in the spotlight this week for horror stories such as an unqualified interpreter showing up at a trial and attempting to use Google translate as his wife, the interpreter who had been booked, was busy.
The Law Commission have opened a consultation on the reform of the law of Contempt – specifically, whether the centuries-old offence of "scandalising the court" should be abolished, or whether it should be retained and modified. This comes after the Northern Irish attorney general attempted to sue politician Peter Hain for scandalising the court earlier this year over a strongly worded passage in his memoir.
A date has been set for an inquest into the death of Alexander Litvinenko, who is thought to have been poisoned with radioactive polonium-210 after having tea with two Russians at a London hotel in November 2006. Andrei Lugovoy, now a Russian MP, was named by prosecutors as the main suspect but this created a diplomatic rift after Russia refused to send him to the UK for questioning. Assistant Deputy Coroner and High Court judge Sir Robert Owen will hold a pre-inquest review on 20 September 2012.