The Week That Was
23 Friday Dec 2011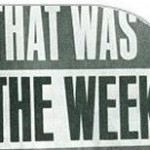 Two new justices have been appointed to the Supreme Court, Lord Reed and Lord Justice Carnwath. While the appointments were criticised by some as another lost opportunity to increase the number of women on the Supreme Court bench, the appointments were in generally welcomed. Joshua Rozenberg applauded the appointment of a Chancery specialist and praised Lord Justice Carnwarth for the important work that he has done in reforming the tribunal system.
Julian Assange's appeal against his extradition will be heard by the Supreme Court in February. A panel of seven supreme court justices will hear Julian Assange's appeal against extradition to Sweden to face accusations of rape and sexual assault. The large number of judges employed reflects "the great public importance of the issue", according to a statement from the UK's highest court.
More people than ever before will spend Christmas behind bars this year, according to Prison Service figures. A total of 87,393 people are in jails in England and Wales, 567 fewer than last week but almost 4,000 more than a year ago. The prison population hit an all-time high of 88,179 in early December but the new figures are the highest ever for the Christmas period. Last Christmas there were 83,701 prisoners; in 2009 there were 84,231; in 2008 there were 82,918; in 2007 there were 80,707; and in 2006 there were 79,627.
The Guardian has published a list of legal predictions for 2012. The predictions include the continuing shrinkage of the publicly funded bar, increased scrutiny of police powers, the expansion of law firms into the Middle and Far East and continued reform of the Bar Professional Training Course.
Matthew Banks, a student at Manchester University, will spend Christmas behind bars after lying to the court over his illness so he could go to the theatre instead.  Banks, 19, was due to attend as a juror for the summing up in the trial of a man accused of running over his girlfriend with a car but claimed to have been throwing up all night.  His absence at Manchester Crown Court meant the other 11 jurors were sent home.  But he was found out when the court rang his home to see if he would be well enough to return after the weekend and his boyfriend told court officials he had "gone to London to see a show."
Britain is drawing up proposals for a filtering system at the European Court of Human Rights to limit the type of cases it hears, Kenneth Clarke has revealed.  The Justice Secretary said officials were working on a joint proposal with the Swiss that would "pave the way" on what claims would be allowed to go to Strasbourg.  It is part of his drive to reform the international court to ensure it only deals with major breaches of human rights and not "trivial" personal claims. In a separate issue, Mr Clarke told MPs he had previously "never seen the need" for a British Bill of Rights but now had an "open mind".
In other extradition news, Sir Scott Baker, who reviewed the UK-US extradition treaty has said that extradition often works quicker from the US to the UK than vice versa. Baker, giving evidence to the Common Home Affairs Committee, said there is not a "tissue paper" between the way the treaty works in both countries. But he told MPs there were human rights issues affecting the extradition of alleged hacker Gary McKinnon. And he also called for "inconsistencies" in the European Arrest Warrant system to be remedied.
Kenneth Clarke issued a spirited defence of the legal aid reforms in the Guardian last week, saying that "my legal aid reforms – debated in the Lords tomorrow – pose a threat to a failing system and outdated practices, not the needy". However, former Thatcherite minister Lord Tebbit is among a group of peers trying to save legal aid for children's medical negligence cases.  He has joined former NHS chief executive Lord Crisp to table an amendment to the reforms. Lord Tebbit's is among nearly 200 changes proposed by members of the House of Lords as the legal aid, sentencing, and punishment of offenders bill enters its committee stage there.