The Week That Was
28 Friday Jan 2011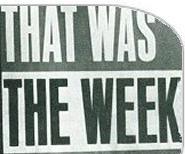 Three linked cases were heard in the Supreme Court last week: Al Rawi & Ors v The Security Service & Ors; Home Office (Appellant) v Tariq (Respondent); and Home Office (Respondent) v Tariq (Appellant). All three cases concern attempts by intelligence agencies to prevent the disclosure of certain information to defendants in civil and criminal cases.  A Case Preview will be appearing on the blog shortly.
The judgment in Yemshaw, concerning the definition of "violence" in the Housing Act 1996, s 177(1), was handed down on Wednesday and can be found here. The Court ruled that "domestic violence", should be understood as including physical violence, threatening or intimidating behavior and any other form of abuse which, directly or indirectly, may give rise to the risk of harm.  The judgment appears to have raised the ire of the Daily Mail, apparently appalled that 'shouting at your spouse may cause to lose your home'.  The article ignored  the long-standing recognition that abuse can be both physical and emotional; as Afua Hirsch stated, Lady Hale provided a 'reality check' in the judgment, emphasising that in domestic abuse cases incidents can escalate rapidly from the apparently trivial to the very serious.
The long-awaited Counter-terrorism review has been published by the Home Office. The summary recommendations can be found here. As expected, control orders are to be replaced by a new regime (although it is not entirely clear if the new regime will have a concrete impact on those subject to orders) and 28 days detention without charge has been reduced to 14. The government has also been proceeding in other areas of law reform. A green paper has been published on the rehabilitation of offenders in the criminal justice system. But proposed reforms have been subject to criticism, as Lord Justice Jackson attacked proposed reforms to civil justice costs in a letter to the justice secretary.
The debate in the House of Lords over the bill introducing a referendum for the alternative vote system continued this week. Labour peers have been accused of filibustering in order to delay the bill, which they argue will favour the Conservatives. David Cameron met peers on Wednesday to discuss a guillotine motion on the debate, to ensure that the bill reaches the statute book in time. A number of peers warned that the continued impasse could threaten the tradition of self-regulation in the House of Lords.
To end on a lighter note, a study has been carried out in the United States Supreme Court to find the 'funniest Justice'. After careful analysis of court transcripts, the award went to Antonin Scalia. It is as yet unclear if a similar study is to be carried out in the UK.