The Week That Was
14 Friday Oct 2011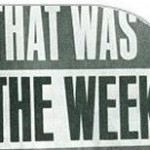 It has been an unfortunate week for the Cabinet.  Minister Oliver Letwin was forced to issue an apology after being spotted dumping parliamentary papers in a litter bin near Downing Street. Mr Letwin said that he had not thrown out government or classified papers, but apologised to constituents. Downing St said it was "clearly not a sensible way to dispose of documents". Labour has asked for an inquiry. Letwin's telling off comes on top of news that Liam Fox, the Defence secretary, has resigned after concerns over his working relationship with friend and 'adviser; with Adam Werritty.
The home secretary, Theresa May, is to press ahead with seeking public order curfew powers for the police to create "no-go" areas during riots. The powers are expected to include immediate curfews over large areas to tackle the kind of fast-moving disturbances that swept across many of England's major cities in August. May also wants to extend existing powers to impose curfews on individuals. Human rights groups predicted that blanket curfews would prove ineffective in a riot situation and criticised the idea as a "headline-grabbing initiative".
New sentencing guidelines for magistrates and judges have for the first time included general public disorder as an aggravating factor in burglary offences. It means anyone guilty of breaking in or looting during a riot or mass disturbance, like the scenes witnessed this summer, will face longer behind bars. The courts dealing with those incidents have already come down hard on offenders and handed out sentences almost double the average length. Last month, the Lord Judge, the Lord Chief Justice, warned rioters not to expect their sentences to be cut at the start of a series of appeals.
The Army's top lawyer during the invasion of Iraq has claimed superiors ignored legal advice not to torture detainees. Lieutenant Colonel Nicholas Mercer alleges that the Ministry of Defence repeatedly rejected his calls for British forces to stop using violent techniques in extracting information from Iraqi detainees. Lt Col Mercer, who was the commander legal of the British land forces that invaded Iraq in 2003, said superiors threatened to sack him when he warned they were not fulfilling their legal obligations to prisoners.
A Royal Navy medic who refused to attend rifle training because of his objection to the war in Afghanistan has lost an appeal against his detention. Michael Lyons, 25, from Plymouth, was detained after being found guilty at a court martial of disobeying a legal order by refusing to attend training. Lord Justice Toulson, sitting with Mr Justice Openshaw and Mr Justice Hickinbottom, said military personnel could not pick and choose what orders they carried out.
The Department of Culture, Media and Sport has made changes to the draft London Olympic Games and Paralympic Games (Advertising and Trading) Regulations after some respondents to its consultation on the proposed new laws said the wording had failed to account for the possibility that athletes or spectators could display adverts on their body. "Responses from the advertising industry … felt that there should be specific reference within the regulations to prevent the use of the human body for the purposes of ambush advertising," DCMS said in a response to comments it received during a consultation on its initial drafting of the proposed new regulations.
Residents of the Dale Farm Travellers' site in Essex have lost their long-running legal battle against Basildon council after the high court ruled that their eviction from the plot could go ahead. Residents had asked the judge to stop the eviction under the European convention of human rights, in three judicial reviews; the court dismissed their applications, and said the council's decision of 17 May to evict was lawful.
Finally, a student who stole his family's £10,000 yacht and needed to be rescued by a lifeboat crew has been jailed for nine months after his mother reported him to police. Oliver Sloley, 22, and a friend got into difficulty off the coast of Cornwall in the nine-metre (30ft) vessel. Lifeboat crews found him after he fired a flare and he was towed to shore. Sloley, who was in his second year studying geology at Plymouth University, was jailed for nine months at Truro crown court after admitting taking the yacht without consent and a string of other charges.