The Week That Was
01 Friday Jul 2011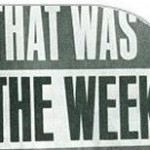 In an unusual development, the Supreme Court will consider on Monday suspending a judgement that has thrown police bail into chaos. The judgment in R (Chief Constable of Greater Manchester Police) v Salford Magistrate's Court & Anor [2011] EWHC 1578 (Admin) means police in England and Wales cannot bail suspects for further questioning for more than four days. Greater Manchester Police has asked the Supreme Court to stay the ruling ahead of a full appeal this month.
The controversy over the cross-examination of Milly Dowler's parents has polarised opinion. The Bar Council has warned that defence lawyers may feel inhibited about taking on high-profile trials that could potentially see them vilified by the media. Joshua Rozenberg argued that while "Nobody can fail to have sympathy for Robert and Sally Dowler…The judge in Levi Bellfield's trial could not spare Milly Dowler's parents the trauma of giving evidence" Kenneth Clarke also supported the judge's decision.  However, the Dowler case may well still have wider policy implications. As Neil Rose in the Guardian points out, the public debate has probably come at a good time for the Joint Advocacy Group (JAG), which will shortly introduce a controversial quality assurance scheme for advocates (QASA) working in criminal law.
A high court judge has blocked attempts by families of soldiers killed in Iraq to seek compensation from the government under human rights legislation. But Mr Justice Owen allowed a negligence claim brought on behalf of one soldier's child to go ahead. The high court said the Ministry of Defence was wrong to argue that civil claims brought against it because of "personal injury or death of members of the armed forces" had no merit "because the damage was incurred in combat".
The legal aid bill continues to be the object of scrutiny. The bill has left many lawyers, campaign groups and politicians who support the legal aid system more worried than ever about future provision.  A £20m fund is to be created to help law centres and advice services threatened by the government's plan to cut legal aid, the justice secretary has announced. The Bar Council said the government "has ignored thousands of responses to its consultation which warn of the serious consequences of its proposals". The Chairman of the Council, Peter Lodder QC said that the "A cut-price, DIY justice system, which will actually end up costing more money, rather than saving it, is in no one's interests." Perhaps in response to such criticism, Kenneth Clarke has announced that there will be a £20m fund is to be created to help law centres and advice services threatened by the cuts.