The Week That Was
10 Friday Jun 2011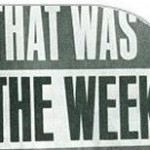 In an about turn of penal reform, David Cameron is to shelve key parts of Clarke's prison sentencing reforms, including plans to give offenders 50% reduction in jail terms in return for early guilty pleas. However, Clarke is still seeking to defend the Ministry of Justice from footing the bill for any increase in the number of offenders in jail if the government's 'rehabilitation revolution' fails.
In the ongoing super-injunction saga, Mr Justice Tugendhat has rejected a claim by the Sun that it was in the public interest to disclose details of an alleged affair between Sir Fred Goodwin, the former chief executive of Royal Bank of Scotland, and an unnamed woman who worked at the bank. However, he said that it could be altered to allow the Sun to reveal the job description of the unnamed woman, referred to in court as VBN, and the length of her relationship with Goodwin.
The Attorney General has said he will not ask the High Court to order an inquest into the death of weapons expert Dr David Kelly. Dominic Grieve told MPs the evidence that Kelly had killed himself had been "overwhelmingly strong" and that he had seen nothing to support allegations that he had been murdered.
The Government has launched its new "Prevent" strategy for combating terrorism and extremism. The response to the strategy has been mixed; Liberty published a press release arguing that the new strategy was in danger of turning doctors and teachers into spies.
Children's charities have called for ground rules to be enforced in court to prevent the exploitation of young witnesses. A report released this week by the NSPCC and Nuffield Foundation found that inadequate procedures and a lack of training for legal professionals were having detrimental effects on both the youngsters and their evidence.
Prosecutors have been accused of suppressing surveillance tapes covertly recorded by the undercover police officer Mark Kennedy. Leaked documents indicate the Crown Prosecution Service may also have misled the public and even the courts when the trial of six environmental campaigners accused of planning to break into Ratcliffe-on-Soar power station in Nottinghamshire collapsed earlier this year.
And finally, breeders of Gloucestershire Old Spots pigs have won a trademark battle against a meat marketing company over the name of one of its products. The UK Intellectual Property Office (UKIPO) has invalidated the trademark Bramley Old Spot Pork. Gloucestershire Old Spots Pig Breeders' Club argued that the meat did not come from pure-bred animals. Richard Lutwyche, secretary of the Cirencester-based breeders' club, said it was a "victory for purveyors of quality meats throughout the UK and beyond".