Supreme Court TV Launched
16 Monday May 2011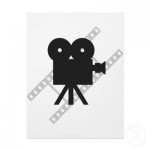 It appears that the Supreme Court has taken on board requests that they make footage of court proceedings more widely accessible, rather than only making it available on request to broadcasters. In today's press release the Supreme Court announced that:
"Proceedings of the Supreme Court of the United Kingdom can now be watched live over the internet, in a significant development for the transparency and accessibility of the highest court in the land.
Sky News has today launched a live stream of the court's hearings and judgments, as they happen, via their website at www.skynews.com/supremecourt.
The live streaming begins today (16 May) with a 'soft launch' to enable final testing to take place. There will be rare occasions where, owing to the nature of the case, live streaming is suspended.
Jenny Rowe, Chief Executive of the Supreme Court, says: "We hope that making available live video of the court's hearings and judgments will help the legal profession, and inspire and educate the next generation. We are grateful to Sky News for taking the initiative in developing this service, which will be welcomed by all those who are concerned for improving access to seeing justice being done."