Case Comment: B (Algeria) v Secretary of State for the Home Department [2018] UKSC 5 Part Two
19 Monday Mar 2018
Lord Lloyd-Jones found that B's situation fell into the category of case Lord Dyson had in mind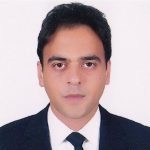 in Lumba where a person's detention pending deportation ceases to be lawful no matter how grave the risk of absconding or the risk of serious offending. Once that threshold is satisfied the power of detention under para 16 falls away and with it so does the power to grant bail under paras 22 or 29.
Reliance was placed in Khadir [2005] UKHL 39 to argue that because bail and temporary admission or temporary release are "ameliorating possibilities" of alternatives to detention, it is realistic for both powers to continue for some time beyond the point at which actual detention can no longer continue. The court rejected the approach because in distinction to paras 22 and 29 temporary admission or release under para 21 of Sch 2 refers to a person "liable to be detained" and not "detention". Since this is a material difference the comparison was unattractive and had to be declined.
Lord Lloyd-Jones refused to accept a series of misguided challenges on the basis of jurisdiction, the minor status of officers capable of granting bail and the purported undesirability of junior officers misunderstanding the law. Moreover, rejecting an anomalous argument based on SK (Zimbabwe) [2011] UKSC 23 – where an unpublished policy on detention conflicted with a published policy – he held that:
Accordingly, I consider that the spectre of impracticability conjured up by Mr Tam is illusory and does not cast any doubt on my reading of paragraphs 22 and 29. There is no reason to conclude that Parliament must have intended to confer a power to grant bail where a person is detained unlawfully.
There was no doubt in his Lordship's mind that that the statutory provisions in play required a lawful power to detain as a pre-condition to a grant of bail. Any consequential administrative inconvenience was to for Parliament to remedy. For Lord Lloyd-Jones:
As a matter of legal instinct, the proposition that the ability to exercise a lawful power to detain is a precondition to a power to grant bail seems entirely sound. Not only does it seem correct as a matter of principle, but also the lack of a lawful power to detain is likely, without more, to give rise to practical difficulties.
Habeas corpus cases including those utilised by Dyson MR, did not greatly assist the Supreme Court. However, ample modern authority corroborated the Court of Appeal's conclusion that the power to grant bail presumes the existence of and the ability to exercise the power to detain lawfully. The judgments in Stellato [2010] EWCA 1435, Konan [2004] EWHC 22 Admin and Omar Othman [2012] EWHC 2349 (Admin) confirmed the legitimacy of this principle. The court refused to accept nine first instance authorities invoked by the Home Office to make the counter-point that the conventional approach to bail allows for bail conditions to be imposed as an alternative to detention after the actual detention is rendered unlawful applying Hardial Singh. The argument lacked authenticity.
Despite the key finding that the grant of bail presupposes lawful detention, Lord Lloyd-Jones subjected his judgment to the caveat that this rule is not necessarily a principle of universal application and is restricted to the interpretation of the provisions of Sch 2 of the 1971 Act. Parliament could achieve a contrary result by using the clearest possible words. The court observed that the provisions governing police bail in the Police and Criminal Evidence Act 1984, ss 34, 37 and 41 may be exceptions to the general principle and the Immigration Act 2016, s 61 also falls into this grouping. Arguments stemming from ECHR, art 5 added nothing to the resolution of the issues in B's appeal.
Comment
With up to 3500-4500 detainees at any given time, the UK operates one of the largest immigration detention estates in Europe and 30,000 people are detained annually. Officials, not judges, sanction detention and the absence of a time limit on immigration detention means that abuses of power can be rather severe. Vulnerable people such as the elderly, pregnant women, children, rape survivors and survivors of torture and trafficking lengthily languish in detention whereas only less than half of those detained are actually removed.
In addition to the high costs of detention, damages of £13.8 million were paid to 573 claimants between 2012-2015. During 2016-17, the Home Office had a litigation budget of £92.67 million and also paid £1.8 million in damages in 32 cases of unlawful detention. The system is so cruel that some detainees resort to taking their own lives. There were 10 deaths in 2017 and most of the deceased detainees committed suicide. Rona Epstein therefore unsurprisingly concludes that "respect for human rights appears to be singularly lacking in the entire process and that the system is urgently in need of fundamental reform."
The "hostile environment" created by the complex statutory machinery of the 2016 Act is such that s 61 gives effect to Sch 10 (immigration bail). Indeed, a person may be released and remain on bail under para 22 or 29 of Sch 2 to the 1971 Act even if the person can no longer be detained under a provision of the Immigration Acts to which that paragraph applies, if they are liable to detention under such a provision.
Under the expanded powers, arrest for breach of immigration bail is addressed by Sch 10 and para 10(1)(b) allows an immigration officer to arrest without warrant a person on immigration bail if reasonable grounds exist for suspecting that the person is failing, or has failed, to comply with a bail condition. Overall para 10 of Sch 10 replaced the current powers of arrest for breaches of bail in Schs 2 and 3 to the 1971 Act. This is separate to the arrest power immigration officers have under s 28A of the 1971 Act for illegal entry and similar offences in s 24(1) of that Act.
Notably, returning the law to position prior to the Court of Appeal's judgment in B's case, subsections (3) and (4) of s 61 of the 2016 Act clarify that a person may be released, and remain on, bail under Sch 2 to the 1971 Act where they are liable to detention, even if they can no longer be detained. Significantly, subsection (5) gives retrospective effect to subsections (3) and (4) with the draconian result that they must be treated as always having had effect. Overall, evaluated against the "hostile environment" the present judgment sheds ample light on the old legislative regime but says nothing about the mysteries of the new legislative order.
Please see Part One here.
This article was originally posted here.